Specials
Specials are always available at Tank Master. While we have a range of Rainwater Tanks, Pumps, Fire Fighting equipment and Garden Beds discounted for you.
These products are always changing so keep your eyes on this page. While we try to keep a regular range available, we also like to change things around from month to month.
Super Specials
We also like to have a Super Special from time to time with a little something extra.
These are only available for strict periods of time due to supply and demand so don't miss out.
Come on in and speak to one of our friendly staff to grab yourself a bargain.
This Super Special features the following
2 X 30,000 Litre Rainwater Tanks
1 X 40 Litre Per Minute Pressure Pump
1 X Ross Arc Welder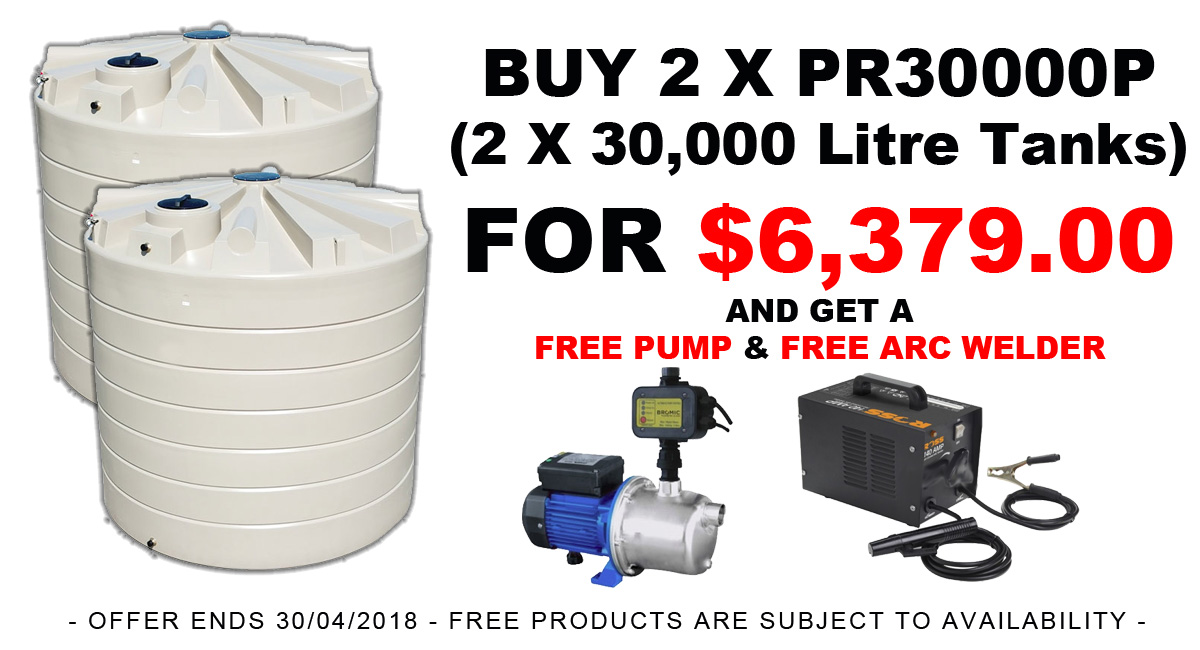 But don't forget the rest of our Specials
If you can't find what you are looking for here, don't forget to check out the tank ranges here:
Poly Round Tanks (700 litres or greater) | Poly Under Eave (Slimline) Tanks | Poly Underground Tanks
Poly Cartage Tanks | Poly Diesel Cartage Tanks | Aquaplate Round Tanks | Aquaplate Under Eave Tanks
Steel Liner Tanks | Septic Tanks and Leech Drains
Or you can use the "search" function to find what you are looking for by clicking on the magnifying glass in the menu bar.